Our Referral Partners
Each year, a growing portion of our small business clients are referred to us by local professionals such as bank loan officers, accounting professionals, attorneys, and many others. At Phoenix Financial Company, we value these referrals and your trust in us to treat your customers as our own. Once a referral is received, we always respond with the utmost professionalism and courtesy.
Phoenix Financial Company always welcomes referrals from local area professionals such as: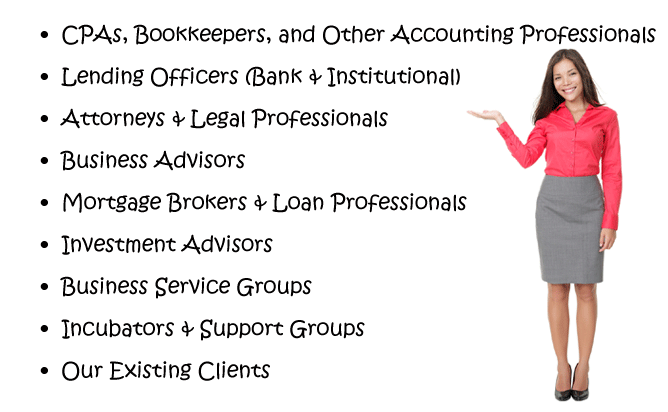 Contact Us for a Confidential Consultation
If you would like to discuss a prospective referral in confidence, simply give us a call. We will be able to quickly ascertain whether our services can be beneficial before the actual referral.
Find Out More Regarding Our Services & Capabilities
Want to find out more regarding our capabilities? Why not request a FREE and complimentary copy of our informative guide: "When Banks Say NO! The Small Business Guide to Factoring." It's FREE, from the professionals at Phoenix Financial Company.